TUNE project brings folk musicians across Europe to Viljandi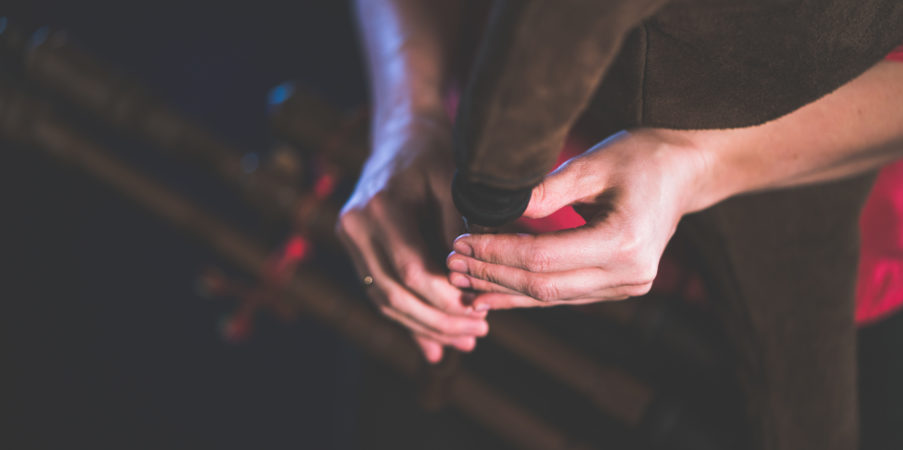 From 3 to 9 October, the UT Viljandi Culture Academy hosts the intensive week of the Erasmus+ project TUNE (Traditional Music Undergraduate Network in Europe), involving nearly 60 traditional music students and teaching staff from Estonia, Norway, Greece, France and Spain.
The intensive week is part of the TUNE project, in which also a joint study module and an online platform for learning and musical exchange will be developed. Students and teaching staff participate in the meeting, aiming to get to know the project partners' traditional music and introduce their traditions.
According to Cätlin Mägi, programme manager of the intensive week in Viljandi and lecturer of folk wind instruments at the UT Viljandi Culture Academy, participation in the intensive week gives students an invaluable international experience. "For students of traditional music who study their culture, music and instruments it is very refreshing and important to compare their tradition with that of other countries. They can look at and analyse how people dance and play instruments elsewhere, what the repertoire is like in other countries and cultures," said Mägi. "It helps us understand what it is in our traditions that is invaluable and not available elsewhere, and why it is necessary to study traditional music and really go into it."
During the intensive week, workshops and rehearsals take place at the academy, where students will exchange tunes, teaching them to each other and practising playing together. "Besides work, we will introduce the Estonian sauna culture to our guests and take them to enjoy autumn in the nature," added Mägi.
The intensive week will end on 8 October with a public concert at the Lõikuspidu festival at Pärimusmuusika Ait.